USA Inflatables is Hiring several positions
USA Inflatables is the largest Inflatable Party rental company in Minneapolis and we are looking for a variety of staffing positions including delivery set up Crews, event staffing and warehouse crews.
Call our warehouse to schedule an Interview 763-614-4471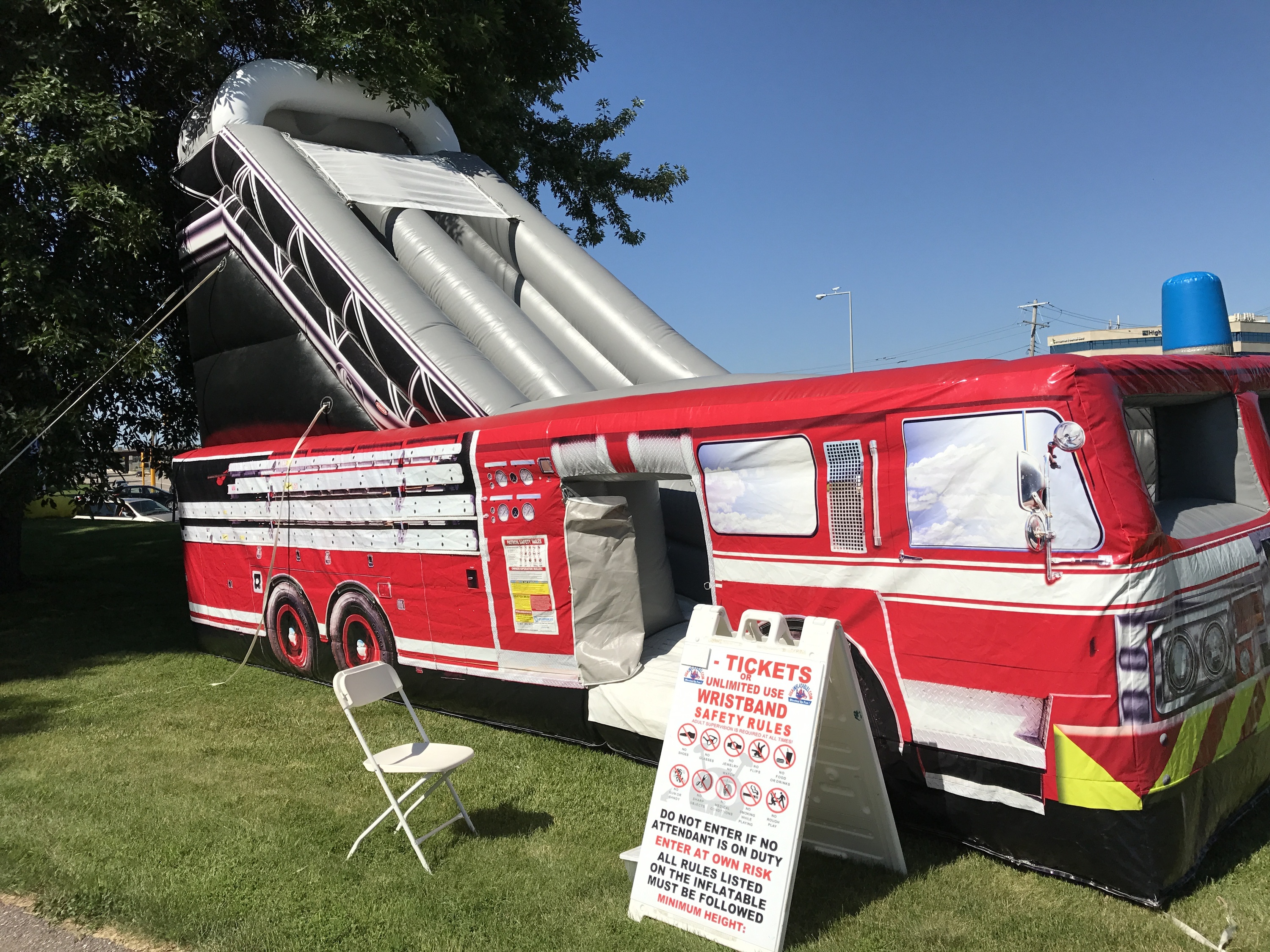 Drivers and Driver assistants
Be apart of our delivery and set up crew! Drive our trucks and trailers to events and set up the equipment.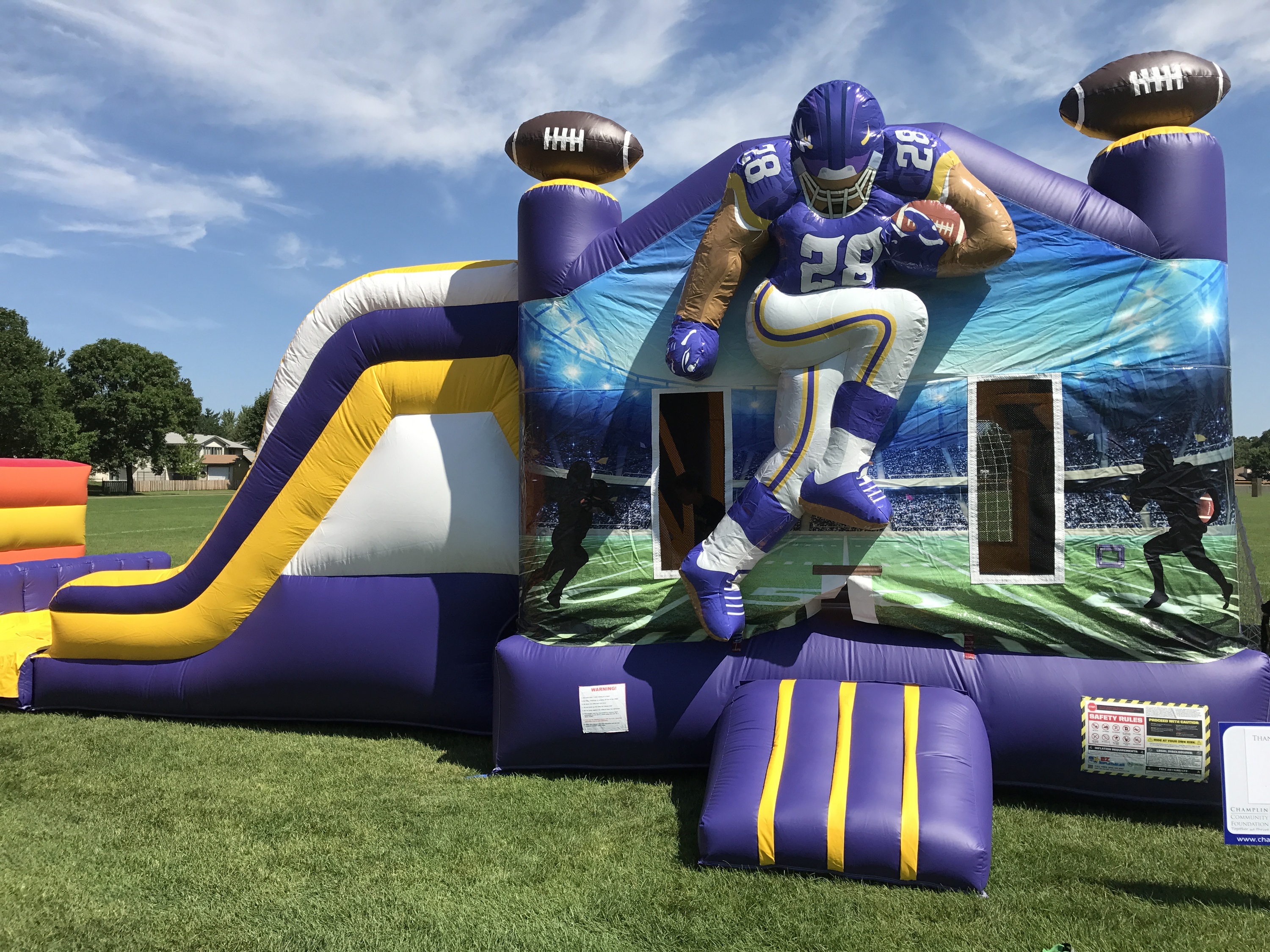 Warehouse
Help us at our warehouse 11101 Dayton River Road, Dayton, MN 55327 - warehouse duties include organization, cleaning of the equipment, maintenance,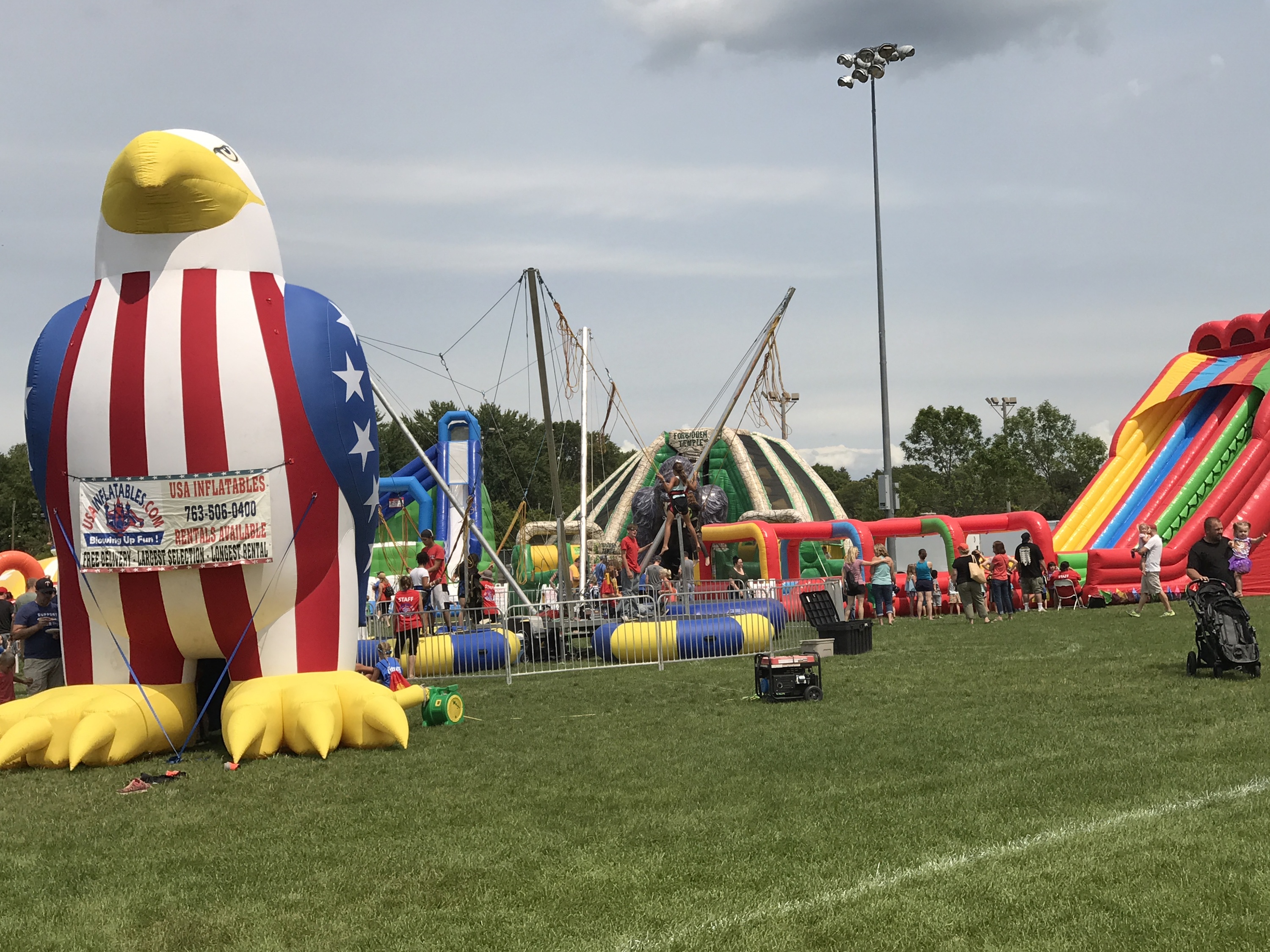 Event Crew
Be apart of our Event Crew and help us at some of the Metro's largest events - Help us staff our equipment at these fun events Call Kevin 763-300-3257
USA Inflatables offers a GREAT work environment with semi- flexible schedules!
The positions start immediately and continue through the beginning of November.
Weekend availability is required, however, time off is granted for personal reasons when given advanced notice.
Interacting in a positive way with customers, both children and adults, is also a VERY important aspect of both roles.
Must be able to lift 70 pounds to be concidered for our delivery set up crews

Bonuses are paid through out the Summer - based on performance

NOW ACCEPTING APPLICATIONS FOR DRIVERS!

Compensation $12.00 - $16.00 per hour depending on qualifications plus tips

Responsibilities

Drive company pick up truck
Delivery, set up and pick up of inflatables
Knowledge of our products and safety requirements
Providing excellent customer service
Cleaning inflatables as needed

Qualifications:

Be a good leader
Work independently
follow a set delivery schedule and meet deadlines
Responsible and mature
Must be able to lift 70 pounds
Team player
Reliable
Available all hours and on short notice
Clear criminal background check
Drug-free
Clean driving record - NO DUI or careless or wreckless driving record
obtain a D.O.T card which we will pay for
18 Plus years old
Valid Drivers License
Experience with driving a trailer a plus
Work well with others
Good communication skills

DELIVERY RIDER - SET UP CREW

compensation $11.00 - $14.00 per hour plus tips depending on qualifications

Responsibilities

Delivery, set up and pick up of inflatables
Knowledge of our products and safety requirements
Providing excellent customer service
Cleaning inflatables as needed

Requirements:

16 plus years old
Must be able to lift 70 pounds
Drug Free
Work well with others
pass a back Ground check
Good communication skills
be available in short notice
Work independently
Team player
reliable

WAREHOUSE - CLEANING

compensation $10.00 - $13.00 per hour

Responsibilities:

Cleaning of inflatables at our warehouse
organizing the warehouse
knowledge of our products and warehouse
cleaning trucks
requirements:
16 plus years old
must be able to lift 70 pounds
drug free
work well with others
pass a back ground check
be available on short notice
work independently

EVENT STAFFING

compensation $10.00 - $12.50 per hour

Responsibilities:
Staffing inflatables, rockwall, euro bungy or other event pieces at events
Collecting tickets
making sure the kids are following directions and using the inflatable or item correctly and safely

Requirements:

Must be 16 years old
good communication skills
work well with the public and communicating with both parents and kids
pass a back ground check
drug free
be able to enforce safety rules

To apply for any of these positions please send a description of your self and qualifications to sales@usainflatables.com

for additional questions please call Dave 763-614-4471

USA Inflatables is the largest Inflatable Party rental company in Minneapolis and we are looking for a variety of staffing positions including delivery set up Crews, event staffing and warehouse crews.





USA Inflatables offers a GREAT work environment with semi- flexible schedules!

The positions start immediately and continue through the beginning of November.

Weekend availability is required, however, time off is granted for personal reasons when given advanced notice.

Interacting in a positive way with customers, both children and adults, is also a VERY important aspect of both roles.

Must be able to lift 70 pounds to be concidered for our delivery set up crews









NOW ACCEPTING APPLICATIONS FOR DRIVERS!



Compensation $11.00 - $15.00 per hour depending on qualifications plus tips



Responsibilities

Drive company pick up truck

Delivery, set up and pick up of inflatables

Knowledge of our products and safety requirements

Providing excellent customer service

Cleaning inflatables as needed



Qualifications:

Be a good leader

Work independently

follow a set delivery schedule and meet deadlines

Responsible and mature

Must be able to lift 70 pounds

Team player

Reliable

Available all hours and on short notice

Clear criminal background check

Drug-free

Clean driving record - NO DUI or careless or wreckless driving record

obtain a D.O.T card which we will pay for

18 Plus years old

Valid Drivers Lisence

Experience with driving a trailer a plus

Work well with others

Good communication skills









RIDER - SET UP

compensation $10.00 - $13.00 per hour plus tips depending on qualifications



Responsibilities

Delivery, set up and pick up of inflatables

Knowledge of our products and safety requirements

Providing excellent customer service

Cleaning inflatables as needed



Requirements:

16 plus years old

Must be able to lift 70 pounds

Drug Free

Work well with others

pass a back Ground check

Good communication skills

be available in short notice

Work independently

Team player

reliable







WAREHOUSE - CLEANING

compensation $10.00 - $12.00 per hour



Responsibilities:

Cleaning of inflatables at our warehouse

organizing the warehouse

knowledge of our products and warehouse

cleaning trucks



requirements:

16 plus years old

must be able to lift 70 pounds

drug free

work well with others

pass a back ground check

be available on short notice

work independently





EVENT STAFFING

compensation $10.00 - $12.00 per hour



Responsibilities:

Staffing inflatables, rockwall, euro bungy or other event pieces at events

Collecting tickets

making sure the kids are following directions and using the inflatable or item correctly and safely



Requirements:

Must be 16 years old

good communication skills

work well with the public and communicating with both parents and kids

pass a back ground check

drug free

be able to enforce safety rules



To apply for any of these positions please send a description of your self and qualifications to sales@usainflatables.com



for additional questions please call Dave 763-614-4471