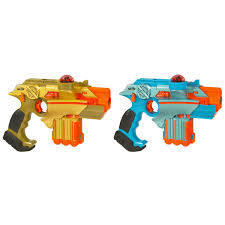 10 Laser Tag Guns..
Age Group: The Laser Tag game is fun for all ages from 5 years old through adults
Attendants: Customer is responsible to have 1 attendant watching the inflatable at all times while in use. (attendant not provided)




Tag or be tagged in this intense, real-life lazer combat game. This TEN-player system (laser guns only) lets you battle in intense real-life lazer combat with two or more players (additional Taggers rented seperately). Battle around the house, office, church, school, warehouse, indoors or outdoors - Create your own barriers - play in the field or woods Customize your playing field.
TEN Lazer taggers

Pinpoint Sight targeting
Rent just the laser guns or add inflatable bunkers (rented seperately)
For the ultimate in Laser Tag excitement rent our 40 X 40 inflatable laser tag arena complete with black lights and strobe lights - track your oponents through a maze like arena - hide behind walls - attack your oponent from several angles