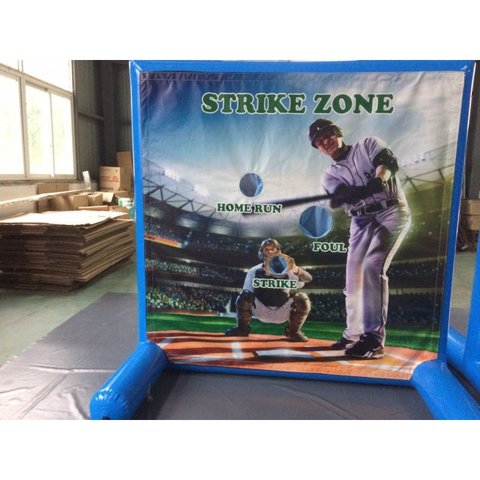 Baseball Toss Inflatable Frame Game
Hit a home run with our baseball frame game panel. .
Our Sealed Air inflatable games are convenient, portable, durable and lots of fun. These units feature a sealed air frame that does not require a blower or a constant flow of air, just inflate once and you're good to go for days. Sealed Air Frame Games are great for carnivals, school/church events, birthday parties and any other event that needs fun and challenging games. These units require very little space and a perfect for facilities that might not have room for larger attractions.